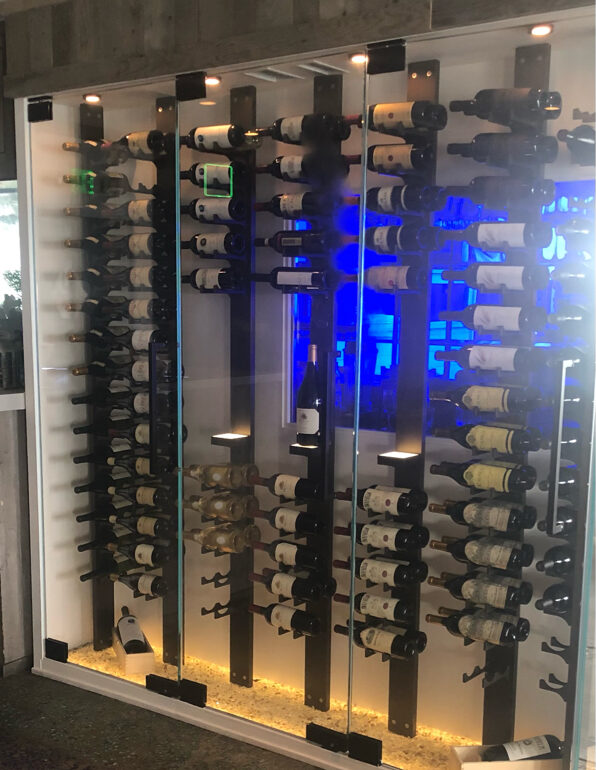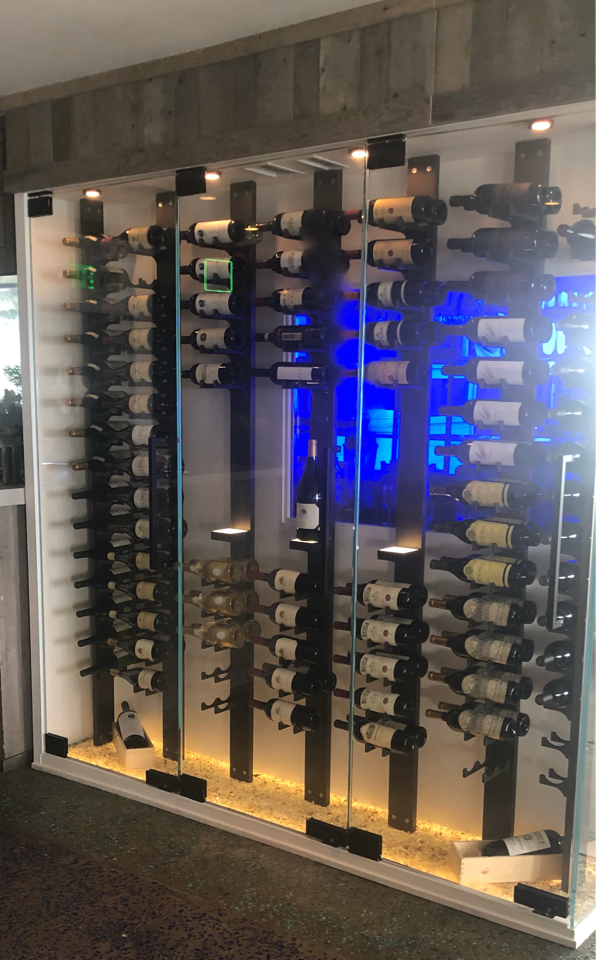 MoonShadows Los Angeles Landmark Restaurant Custom Wine Cabinet, Wine Wall. By Premier Cru Wine Cellars
The Los Angeles Malibu Restaurant: Moonshadows has become a Los Angeles Landmark and with that it has elevated it's Fine Wine Program to include world class wines to enhance your dining experience. You'll notice upon arriving a beautiful contemporary climate-controlled custom wine cabinet where you'll find Opus One, Fine Bordeaux, and great Italian wine, too! Choosing the best wine for your meal is such a great part of the whole culinary experience…
The world class and artistic, climate-controlled custom wine wall or wine cabinet has been uniquely and specially designed by Premier Cru Wine Cellars; Los Angeles' most notable custom wine cellar design build firm. And, Los Angeles' choice for the elite, providing high-end, highly artistic wine cellar design, build, and installation.
The custom attributes accompanying the wine cabinet are Liquid Systems Wine Racks custom made-to-order in Bronze Finish, MADE IN AMERICA, provide a masculine unique presence you'll immediately notice upon entering the restaurant. Electric Sand at bottom of the cabinet provide an illuminated blast of upbeat freshness to this open air luxurious restaurant; and, a level of sophistication for the interior design of the restaurant entry. Another great compliment to this artistic display of fine wine is the crystal clear iron free glass which adds brilliance to the visual effect you enjoy as you gaze at the various selections of fine wine ready to accompany your truly fine dining.
Moonshadows has one of the best wine walls in Los Angeles and you can see upfront-and-personal! Stop-in to see it in person and enjoy a delicious meal or delectable appetizer with a great bottle of wine while you're at it. Located at: 20356 Pacific Coast Hwy, Malibu, CA 90265 and Feel free to call for reservations as well: 310-456-3010.
---