Malibu Custom Wine Cellar Installation • Elevate Your Lifestyle; At Home!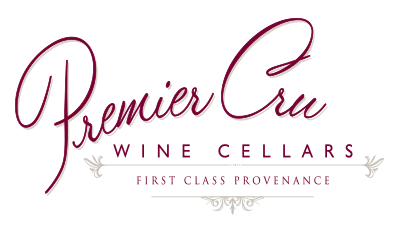 SUBJECT: ELEVATE YOUR LIFESTYLE AT HOME
It's a different world we live in today – there's no getting around that fact.
Lifestyles may evolve.  And, evolving is natural. As mankind will, we'll certainly adjust-things a bit, but that doesn't have to be a bad thing, on the contrary. It's a good thing. People are going to stay at home a bit more often than we used to. And, that's not a bad thing. We'll be cooking a bit more at home than we used to.  And, that's not a bad thing. We'll be having get-togethers at home more often, perhaps. And, that's not a bad thing. And, we'll be drinking wine at home more often, too; and that's a great thing!
Having a high-quality custom wine cellar in your home could be a result of recent times that truly elevates your personal life and your lifestyle to new heights. The silver lining just got brighter!
The benefits of elevating your fine wine experience:
Enhancing your home with Form, Function, and Beauty.
Providing the priceless convenience of having all your favorite wines, on-hand, right when you want them.
Suiting your "collector's sensibilities" by having the needed room to grow your wine collection the way you always dreamed-of.
Paying for offsite wine storage? Save money exponentially as (storage costs rise) time goes on to a point that, for some, the savings alone will certainly pay for a wine cellar, over time.
About us:
Licensed, bonded, insured, License No. 891727
Over 100 years of combined industry experience.
Existing home installation specialists – experience spanning back to the 1970's – rest assured; we got this.
We have a Valid Artistic Vision – World Class Designs – Contemporary know-how and old-world quality.
There's nothing like the feeling of walking toward your very own Premier Cru Wine Cellars custom, designed-and-built, wine cellar contemplating the choice you'll be making, once inside…
We're Innovating an artform! Our mission is to elevate what a wine cellar could be; greatly enhancing your fine wine experience. Combining old world quality and world class artistic vision creating the perfect environment to preserve your fine wine, beautifully.
Enhance your fine wine experience with an envisioned high-quality custom wine cellar by Premier Cru. Make the most of your precious life and time at home; and come to appreciate it, that much more…
During these times, go above and beyond the previous status quo and evolve well. Create a bit of richness in-home, especially because your home is where you're most at-home.
Be well and evolve well!
Paul LaRussa,
President, Premier Cru, Inc.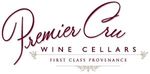 ---