"The American Purple-Heart Wine Display"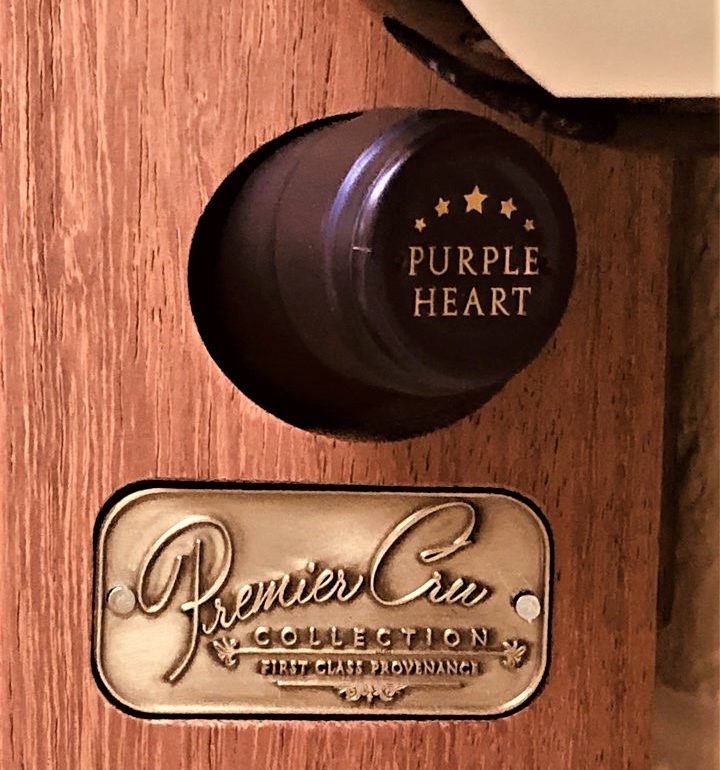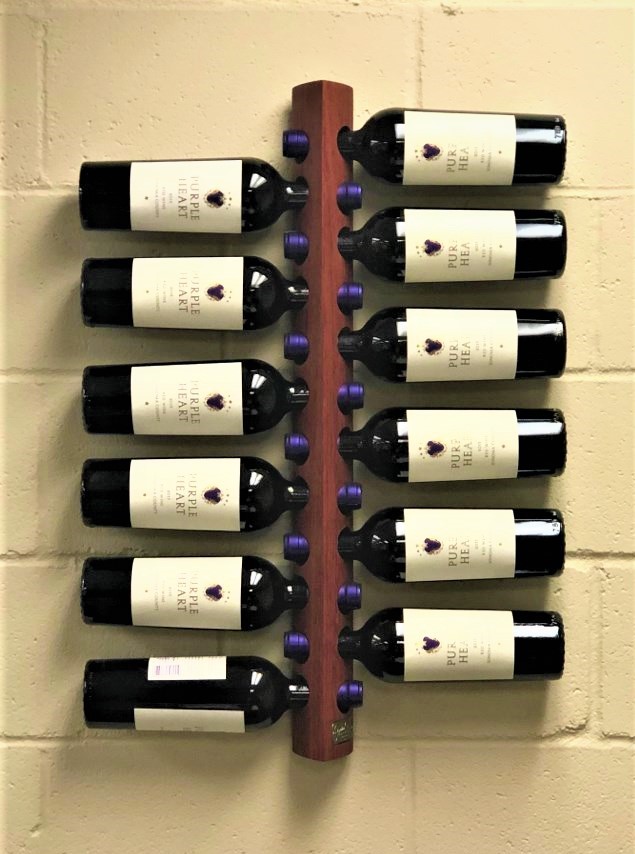 A Tribute Purple-Heart Wine Display For America's Frontline Healthcare Community!
By Premier Cru Collections's "American Heirloom Series"
https://pcwinecellars.com/product/the-american-purple-heart-wine-display/
The American Purple-Heart Handmade Wine Display offered by Premier Cru Collection's American Heirloom Series was inspired by the Heroic Challenge and dangers faced by our nation's healthcare professionals during the 2020 global coronavirus pandemic.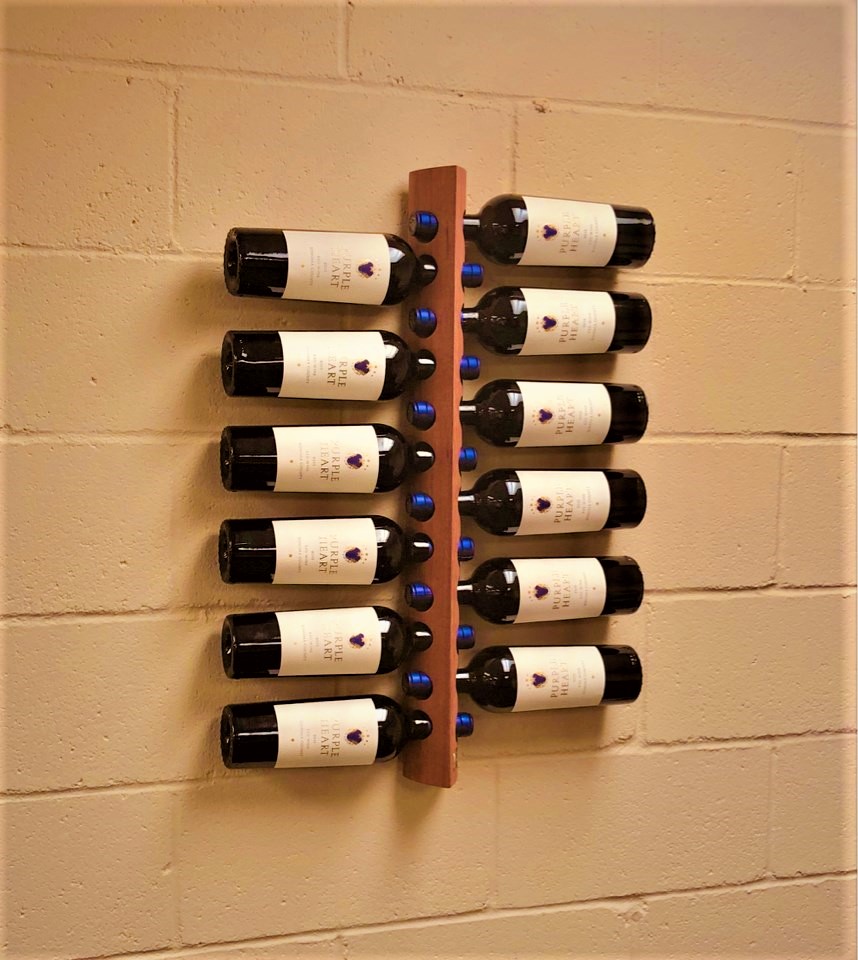 The American Purple-Heart Wine Display pays tribute to the brave men and women in the healthcare industry; Doctors, Nurses, and others who are putting their lives on the line for countless people and patients every day, helping to care-for-them, getting them back into good health, healing the inflicted, and testing multitudes for this highly contagious disease; saving many lives…
We at Premier Cru Collection were compelled to honor our hero's in some way with a meaningful tribute.
The American Purple-Heart (Purpleheart) Wine Display has so many unique and beautiful world class qualities and benefits:
Wall-mounted and incredibly space saving; highly space-efficient and practical
A perfect gift for the wine loving, well deserving, healthcare professional, nurse, or doctor in your life!
Incredibly artistic, mid-century modern, innovative, highly creative wine design; simple & elegant…
Made of exotic Purpleheart wood; purple by nature!
Holds twelve bottles – perfect for a complete case of wine
Provides an inspiring beautiful display of your treasured wines
Ready to ship today! And taking pre-orders and custom orders
Custom orders, wood types, sizes and variable bottle capacities and other features; just call (310) 289-1221 Ext. 1 for your wish list!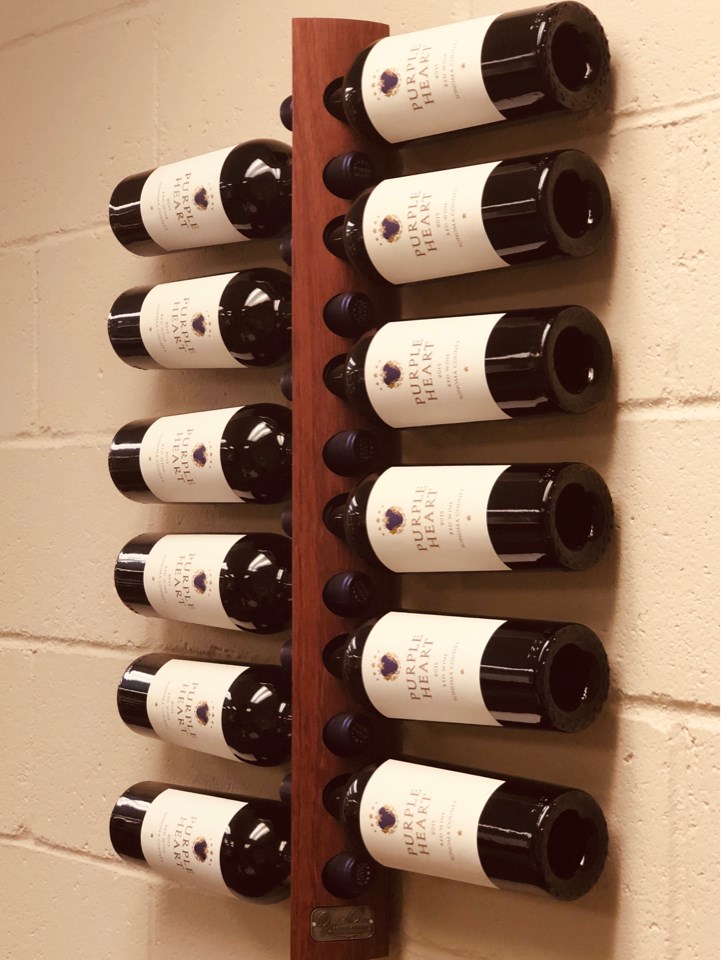 Order one today or even a few for friends, family and loved ones, and healthcare professionals, nurses and doctors during this difficult time in our nation's history.
Help Us To Help America Honor Our Healthcare Professionals!
We're going to make it easy for you to improve your lifestyle and the lifestyle of others with a Special Pricing Offer during these difficult times: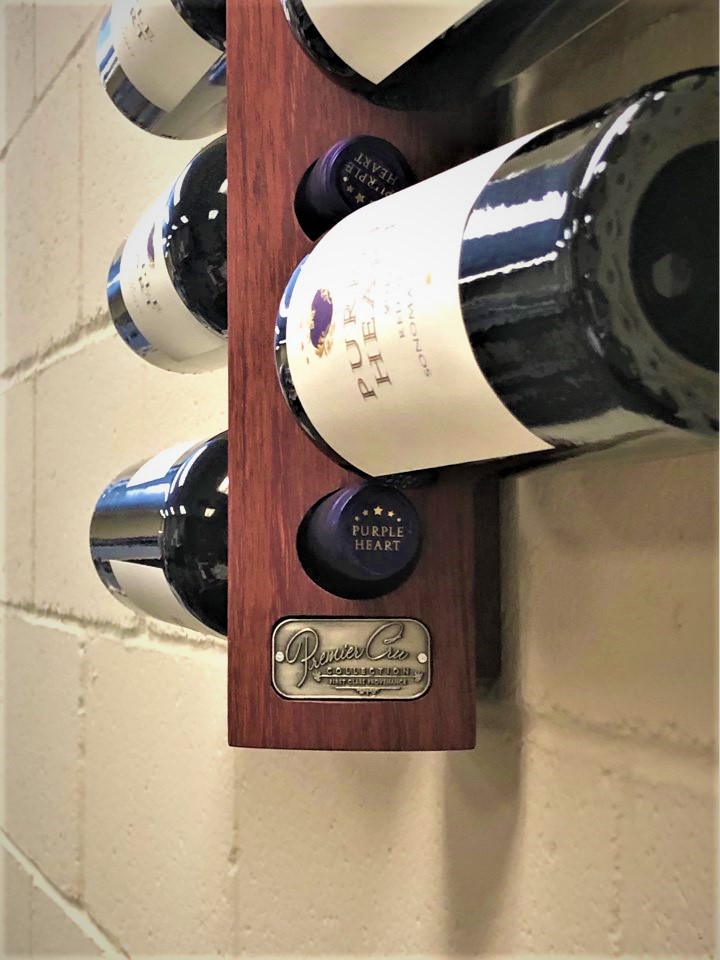 With 15% OFF For All ordering before April 20
40% OFF for all Healthcare Providers! Just email to PremierCruCollection@pcwinecellars.com
When you purchase one at regular price (Plus temporary 15% discount) you'll be helping to offer The American Purple-Heart Wine Display to Healthcare Providers at 50% off!
Help elevate their personal lives and rare time off for their heroic efforts! Your purchase at the 15% discount price will help make this possible!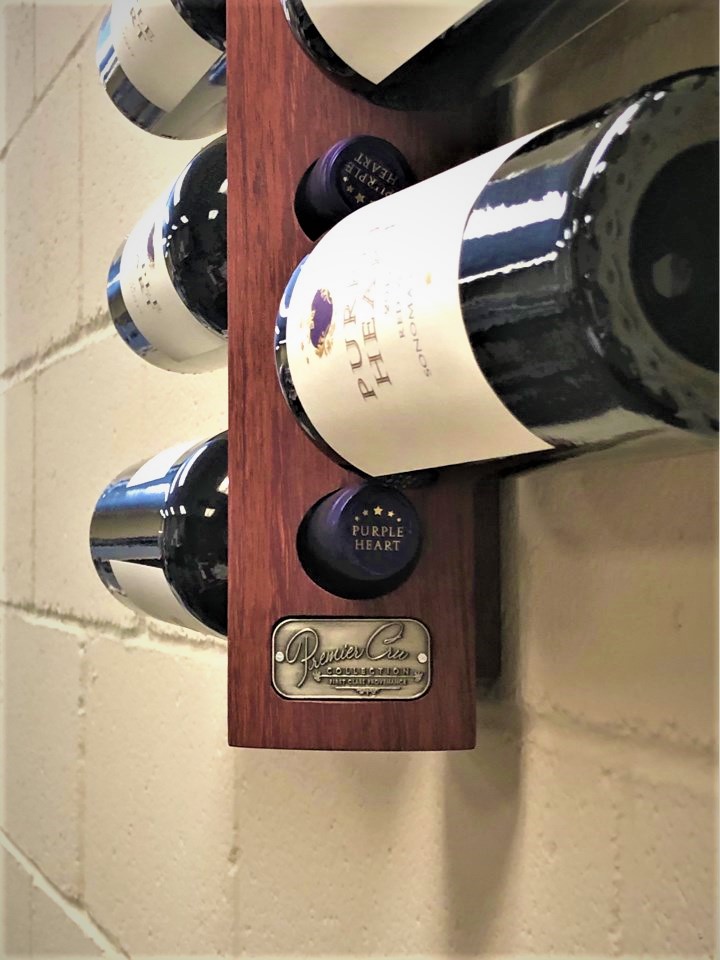 Did you know: The Purpleheart Tree is a very sustainable wood species. Although purpleheart wood is an exotic wood because of its absolutely gorgeous color, it is actually one of the most durable, stable, and sustainable wood species. Not only is it resistant to water and insect invasion, but it can also withstand radical and abrupt changes in climate and humidity. It's an absolutely amazing wood species!
For Some, Purpleheart might have exceptional-special qualities as well. In lesser-known religions, purpleheart wood harbors important qualities. Many believe it enhances creative energy, knowledge, and assists in some form of healing. It also may eliminate negative energies and tension in the home, which is a perfect antidote to our current circumstances of Shelter-In-Place practices during the COVID-19 coronavirus pandemic.
HELP US TO HELP AMERICA!
Order Now!
For Inquiries email us at: mail@pcwinecellars.com
---