Wine Cellar Design & Construction Los Angeles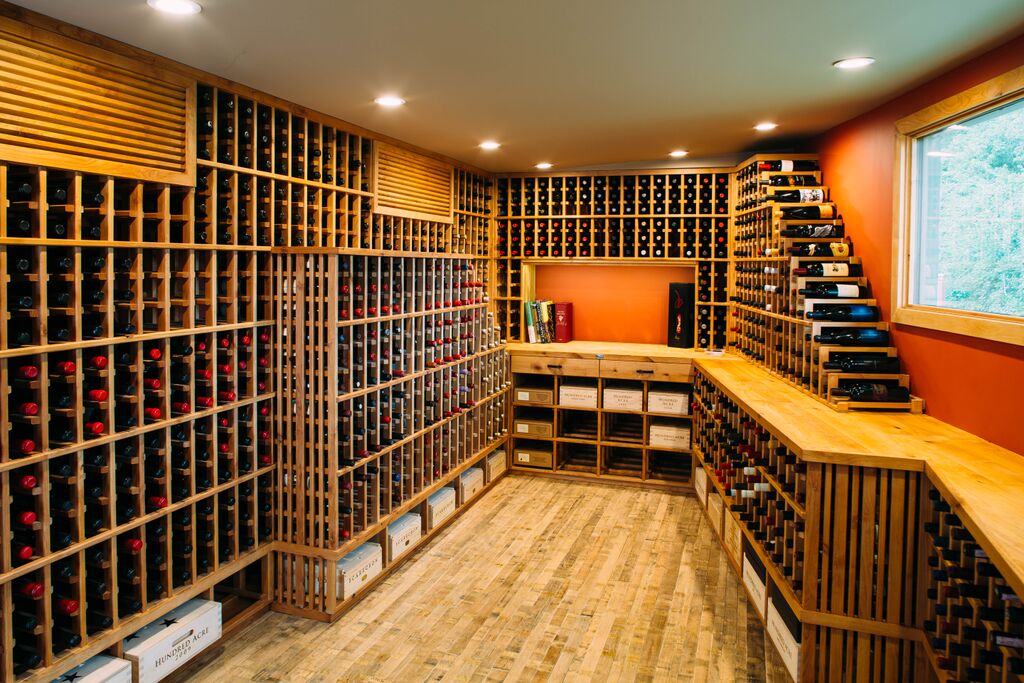 High-end wine cellar design, build and construction in Los Angeles has become a very popular and much sought after functional-artform and quite the status symbol in a home today.
Ever since the Paris Tastings in 1976, when an Englishman and wine merchant, Steven Spurrier, age 34 at the time, was running a wine education school in Paris.  He devised a plan to capitalize on the attention paid to the American Bicentennial celebration. Steven's plan was to assemble some of France's greatest experts at Paris' Intercontinental Hotel one afternoon and do a blind tasting of French and California red and white wines.
How did an innocent enough publicity stunt become a most serious point-of-contention?  The Paris Tastings marked the first time, publically, that California winemakers realized they were capable of making wines of equal, if not better, quality than the French.  What an epiphany!
As we are coming up on the 40th anniversary of this great monumental event, climate controlled custom wine cellars have become all the rage in Los Angeles, and across the nation, amongst those who would rather embellish their homes, enhance their wine collections, save driving time, not to mention the convenience of having ones' wine collection at home, and provide the perfect environment (or excuse) to just stay home and enjoy some of the worlds finest wines; with driving around-town too much of a damper to what could be an ethereal transcending evening experience sipping and smelling the intoxicating aromas of our favorite world class wines.
No one wants to drink-and-drive so there is much more emphasis on building an in home wine cellar to enjoy ones' fine wine collection.  And, now, Los Angeles has embraced the idea that your wine cellar can also be a functional work of art.
See article:  Building Meccas – Master of Wine Meccas   http://104.236.42.189/master-of-wine-meccas-paul-larussa/
Wine Cellar Los Angeles www.winecellarlosangeles.com
sales@pcwinecellars.com · (310) 289-1221 · https://pcwinecellars.com
---